Jennifer is a licensed and experienced esthetician.
She is trained in providing a variety of facials; skin care treatments to refresh and restore.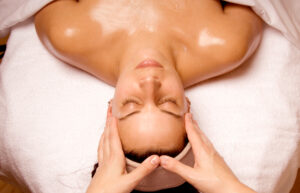 Each new client is given a complimentary skin analysis. The results of this skin analysis serve as basis for determining which of the facials or skin treatments would better benefit the client's skin condition.
Jennifer will assist you in choosing the best treatment for you.
Available Facial Treatments include:
There is no recovery period / downtime associated with these facials.
Following facial treatments, regular cleansing, moisturizers, and sunscreen can help keep your skin looking healthy and rejuvenated.
Reducing Sun exposure, a healthy diet, and avoidance of smoking are additional factors that help maintain long-term skin health.
Let Jennifer Fond help you look and feel better!
Just Contact Jennifer to make an appointment.
Your skin will thank you for it!