This relaxing facial begins with a consultation and skin analysis customizing this treatment for your unique skin type.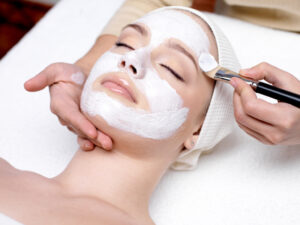 Next a thorough cleansing and exfoliation is performed preparing your skin to accept a specific masque targeted for your needs.
Moisturizer will be penetrated into fresh skin through a luxurious massage.
This deep pore cleansing European facial is perfect for those new to the facial experience.
This treatment takes approximately 1 hour to complete.
A Series of 4 treatments is recommended for best results.
---
Contact Jennifer if you have questions, or to make an appointment for your European Facial.
Your skin will thank you for it!
---