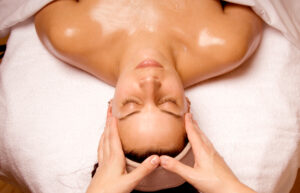 Whether you're targeting acne, sun damage, unwanted pigmentation or signs of aging, the hydroxy acids in this chemical peel will stimulate the regeneration of healthy skin on a cellular level.
Each peel will be customized to your needs and varying in strength from mild to strong. This adjustment allows even sensitive skin types to benefit from chemical exfoliation.
Jennifer Fond is a Skin Professional, Certified in PCA Peels and PCA Skin Products

Each chemical peel takes approximately 1 hour.
A series of 6 chemical peels is recommended for best results.
Acid peels are cumulative.
---
PCAskin treatments and products are available exclusively through licensed skin health professionals. Each of these health professionals have been trained and certified by PCAskin educators.
---
These photos show patients' skin – before treatments, and after. You can see a visible difference.
For questions about Chemical Peels, or to make an appointment, just Contact Jennifer.
Your skin will thank you for it!