We use the truSculpt 3D laser for body sculpting and skin tightening treatments which are minimally invasive.

Laser skin tightening both tightens the skin and melts the fat in a safe, non-surgical, non-invasive treatment. This skin care treatment actually heats the collagen under the skin's surface, causing the skin to contract (tighten). This procedure also reduces the visual appearance of wrinkles and other signs of aging while tightening and lifting the skin. Treatments result in a younger and fuller appearance.
TruSculpt 3D laser skin tightening treatment offers noticeable results with significantly less pain and recovery time than more invasive procedures such as liposuction or tummy tuck.
Arms
Back
Stomach
Sides
Inner thighs
Knees
Legs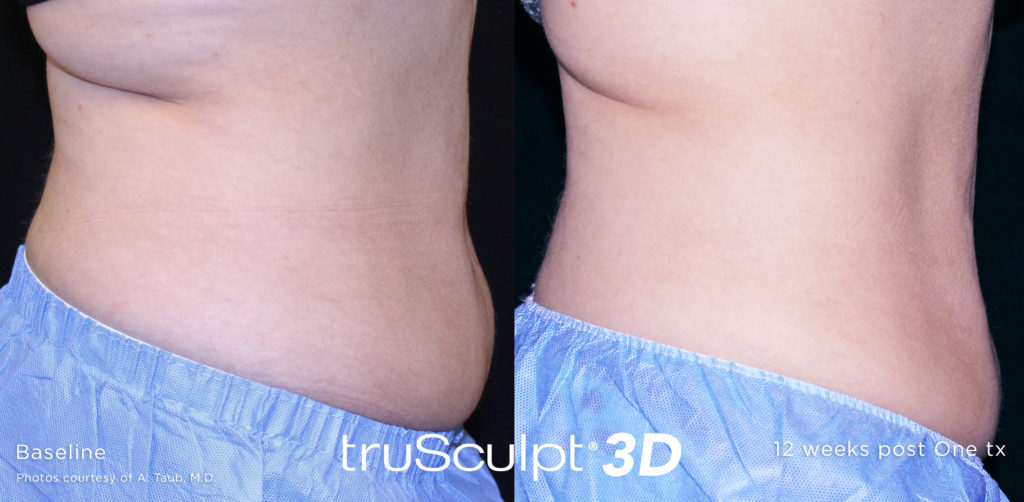 Typically one to two hour long treatments. This treatment permanently destroys fat cells and tightens loose skin.
Two treatments per area, no down time and pain free.
Jennifer Fond will recommend treatments to help the patient achieve the appearance they desire, based on her knowledge and experience.
Let Jennifer Fond help you look and feel better!
Please call 914-241-7111 to make an appointment with Jennifer at the
for a complimentary consultation. Your skin will thank you for it!